Daniele Ghisi: An Experiment With Time – Concert Version – World Premiere
01/2016
Divertimento Ensemble – IT
"An Experiment With Time" (AEWT) is a project involving the creation of a piece for video and electronics, and culminating in a "live" version of it, for amplified ensemble, video and electronics.
The project is inspired by the book "An Experiment with Time", by John William Dunne: linearity of time is a collateral event of consciousness, whereas, inside dreams, past and future coexist.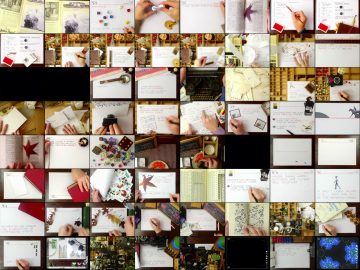 © Daniele Ghisi
During the year 2015, Daniele Ghisi has presented the video installation several times, in different European cities (more information here).
On 26th January 2016, at Teatro Litta in Milano (IT) took place the world premiere of the live and concert version of the projet, including the videos and electronics.
The concert was performed by Divertimento Ensemble at 21h00.
With a pre-concert talk and meeting with Daniele Ghisi at 20h30.
Another presentation of the live-version is scheduled in Paris, at Centre Pompidou, on 5th March 2016.
+++
Commission:
Divertimento Ensemble and Ircam-Centre Pompidou
Coproduction:
IRCAM-Centre Pompidou, Paris, France / Divertimento Ensemble, Milano, Italy
organized in partnership with
Ircam - FR